Similar to the Jaguar II of the, 'Inspector Morse' TV Programme.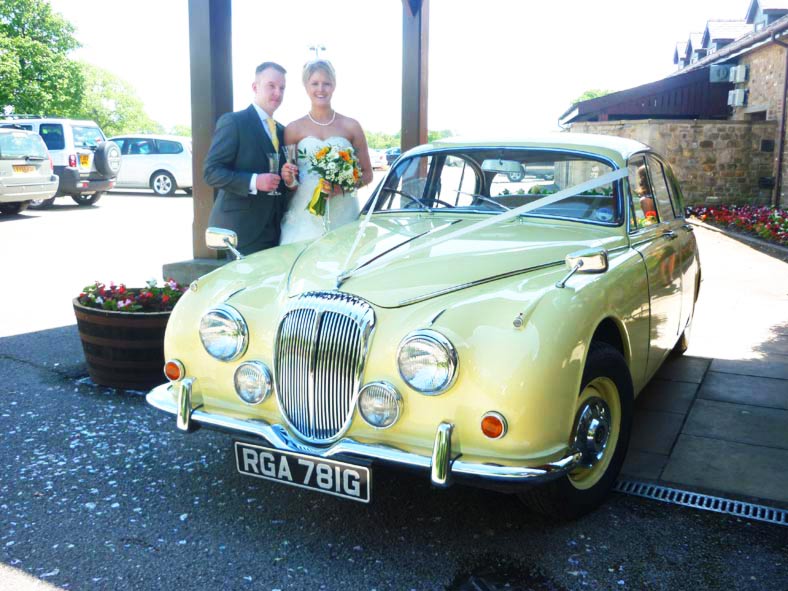 The car is primrose with original beige leather seats and walnut dash. Ideally suited, seating up to four passengers, for the use of a wedding car.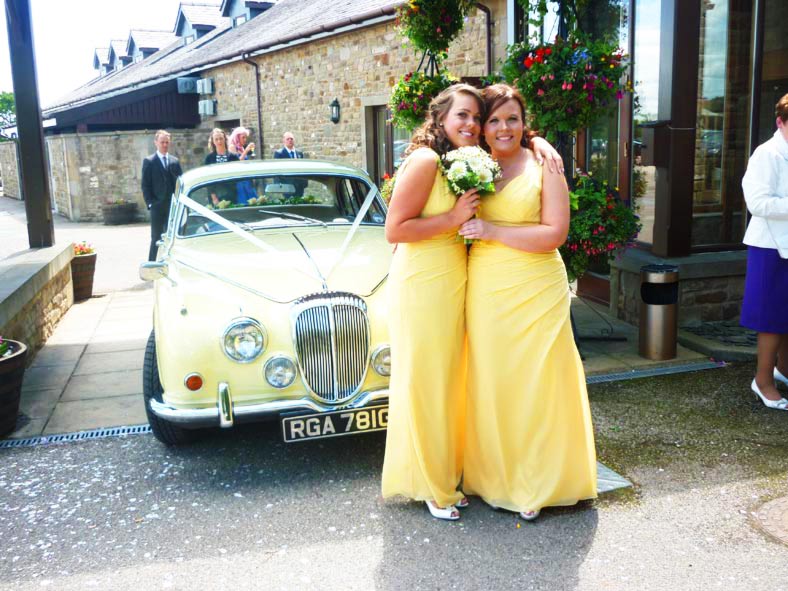 With its ivory ribbon, excellent lines and flowers on rear parcel shelf, these touches add to its use for you wedding day.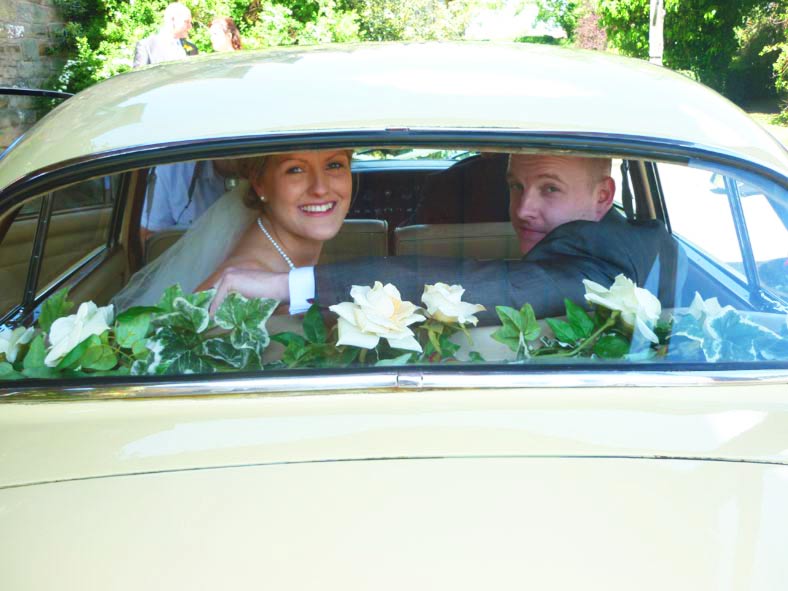 ---
Make an Enquiry
Please contact us regarding the availability of this car.